News
5 Takeaways From the L2 Hot Take Panel
Learn the top 5 takeaways from Avail's Hot Take Series: The L2 Landscape Panel and watch the full panel discussion.

We sat down with the folks shaping Ethereum's L2 landscape at Devconnect to get their hot takes on the evolving L2 ecosystem. We discuss bridges, competition between rollups and whether or not L2s are even scaling Ethereum 🌶️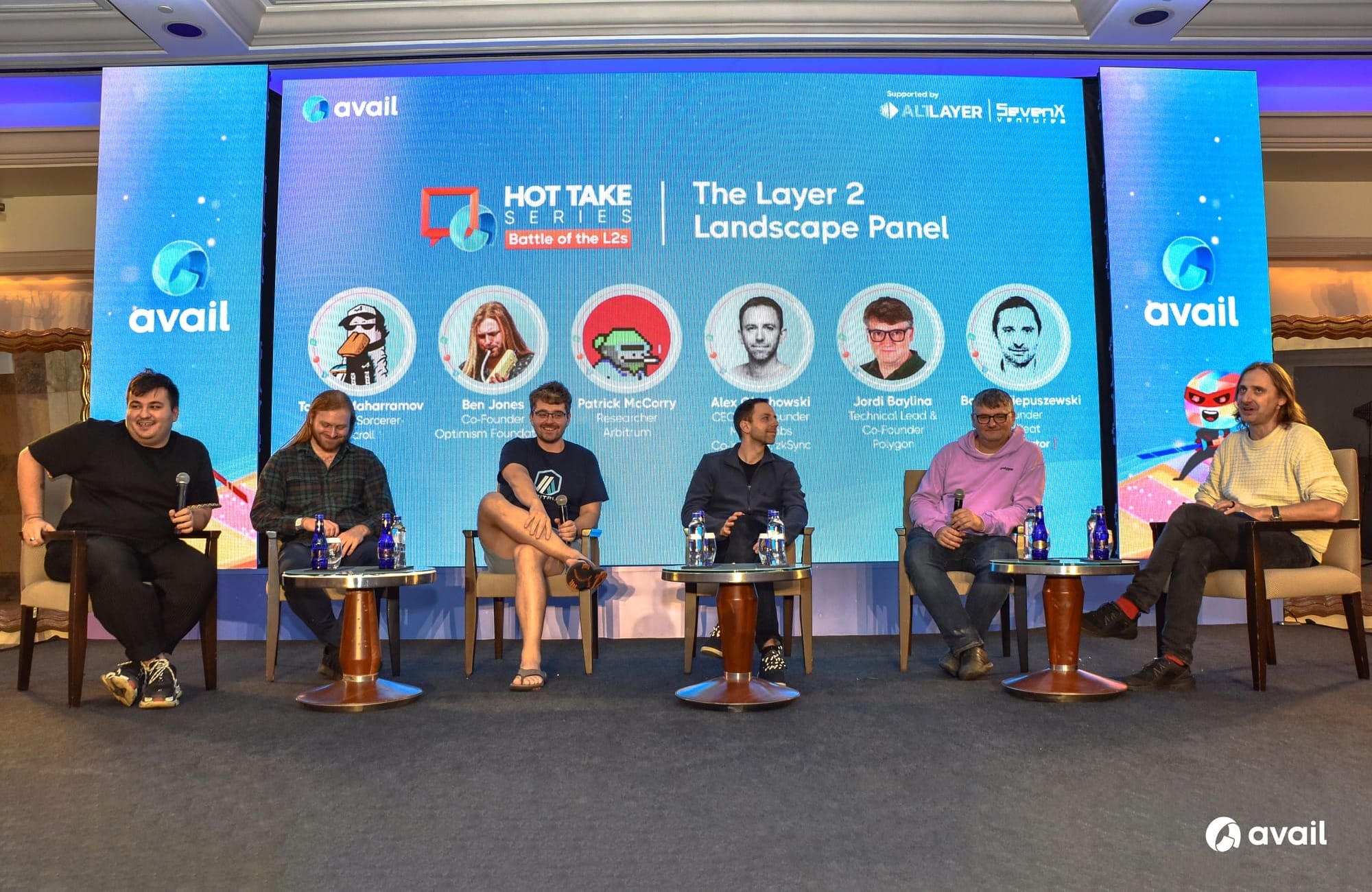 The panel was a collection of "amazing L2 rock stars" stated by our host Bartek Kiepuszewski, co-founder of L2BEAT.
The L2 panel included:
Take a look at the hot takes below and scroll down to see the full interview.
Are we scaling Ethereum, or are we building something else?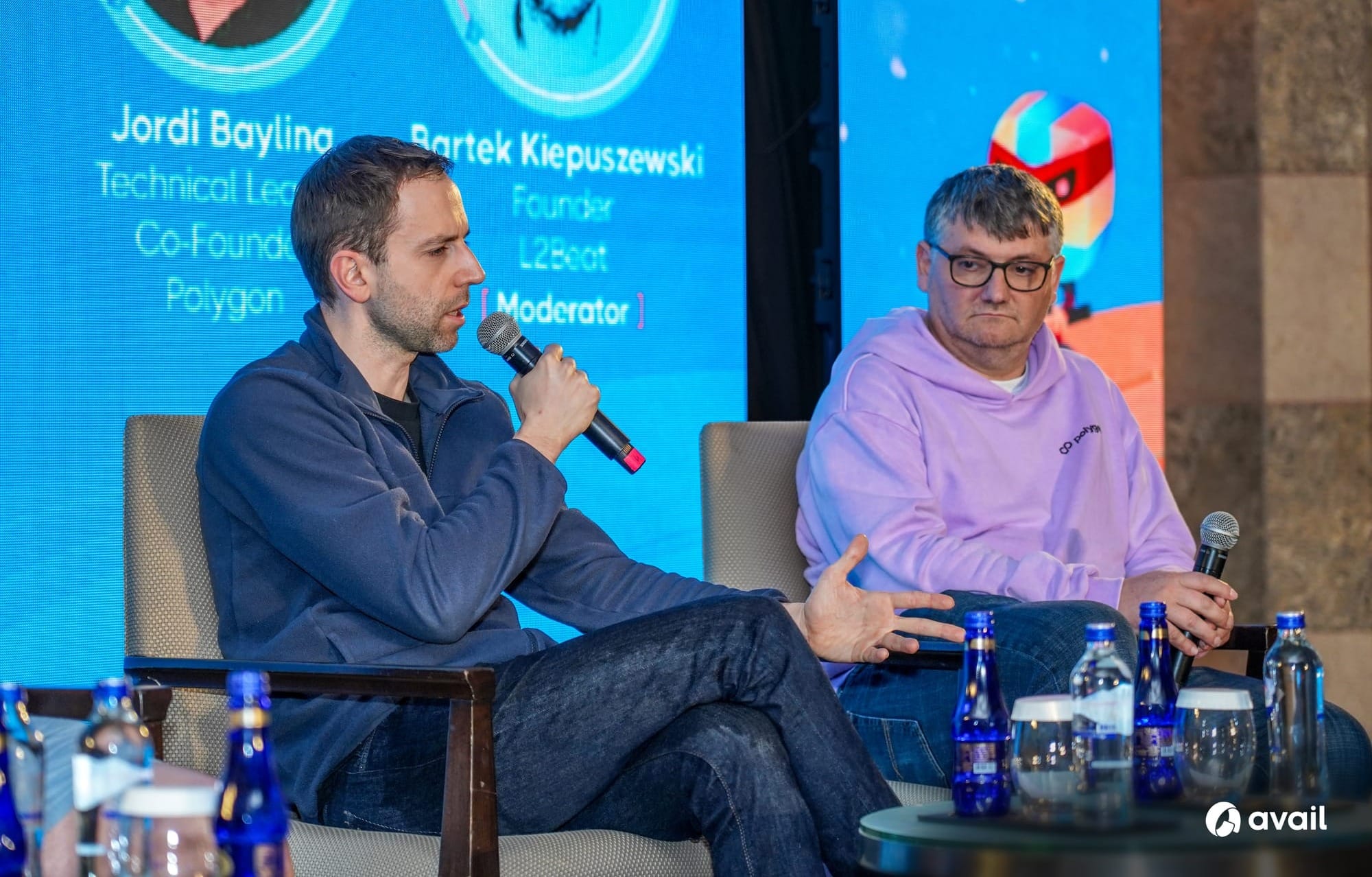 Alex Gluchowski, CEO Matter Labs (zkSync)
"We are experimenting a lot, and we are still looking for the right designs, the right architectures to crystallize. It's not known what the eventual architecture is gonna look like. So we need a lot of these experiments. This is a good thing."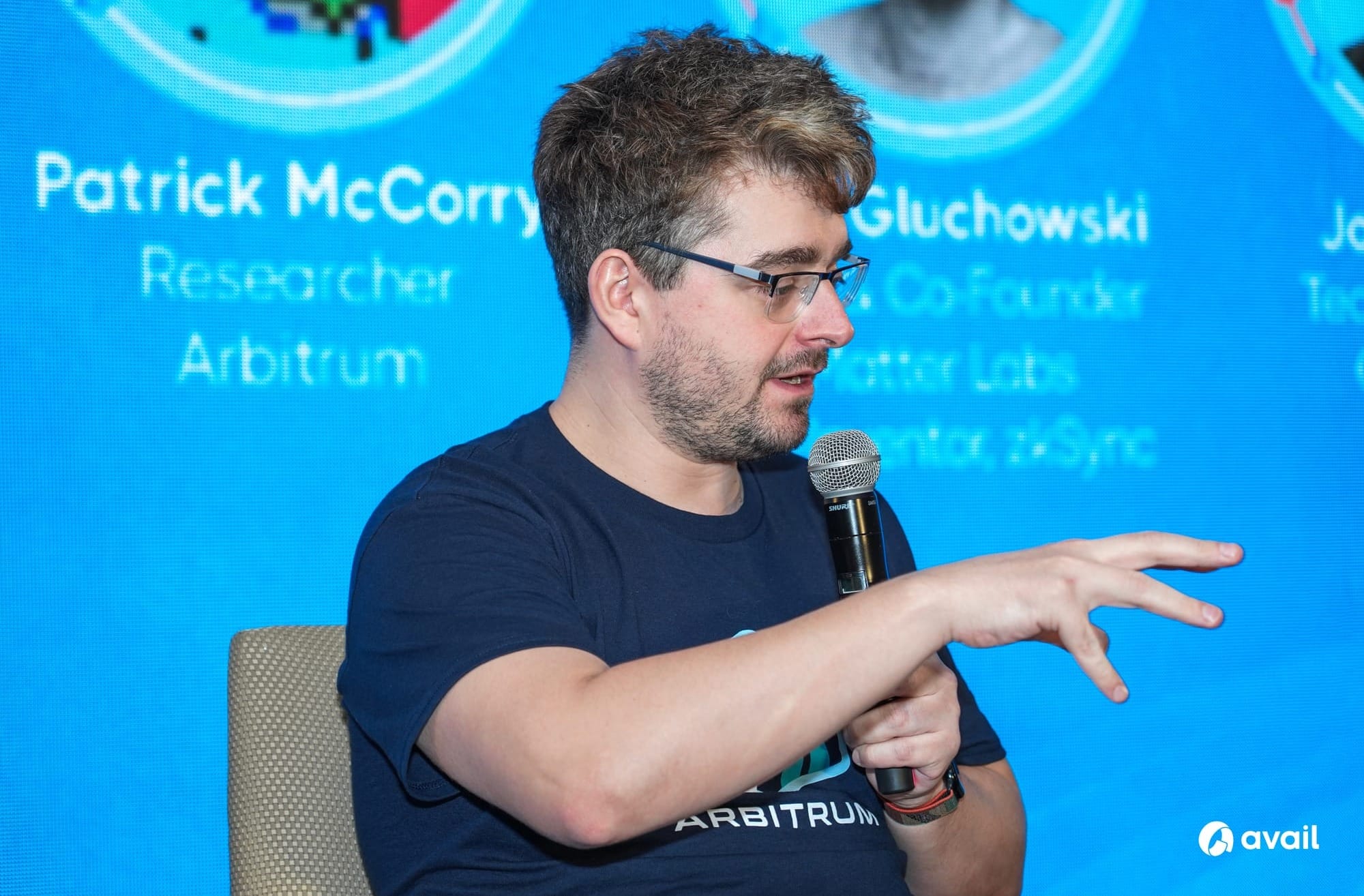 Patrick McCorry, Researcher from Offchain Labs (Arbitrum)
"We're scaling the security of Ethereum but not necessarily the chain itself."
Patrick explained how we've been using a Web2 tech stack to scale this new decentralized technology through the use of centralized exchanges for the past 10+ years. However, through multiple centralized exchange failures we've seen the importance of putting trust into this new tech stack instead of human operators.
"When you have ten exchanges or a hundred exchanges, they make one mistake, they lose your funds, and that sucks for everyone. Or they're just very malicious and they go buy properties in the Bahamas."
Are we going to create standards in bridging that we can trust?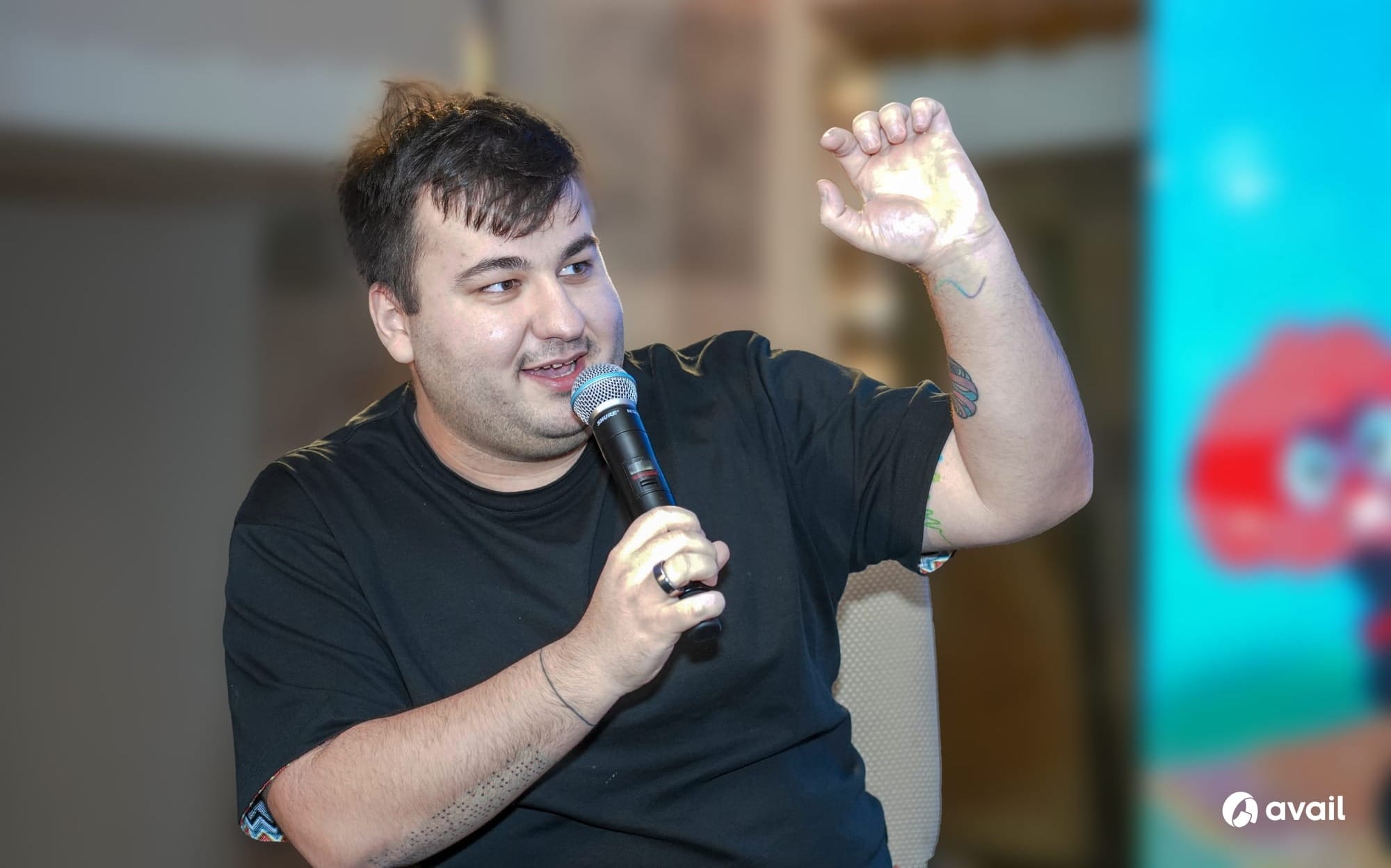 Toghrul Maharramov, Rollup Sorcerer at Scroll ​
"I think to some degree, to make the native bridges, at least on the ZK rollup side, we need Ethereum to improve somewhat because both Jordi and Alex will agree that within a year or two our proofs are going to be much faster than they are now.
But we will be limited by how fast we can post on chain because of the cost that it will translate to the user. Let's say, if we post every block and we verify every block, that's going to be quite expensive to do in the current setup."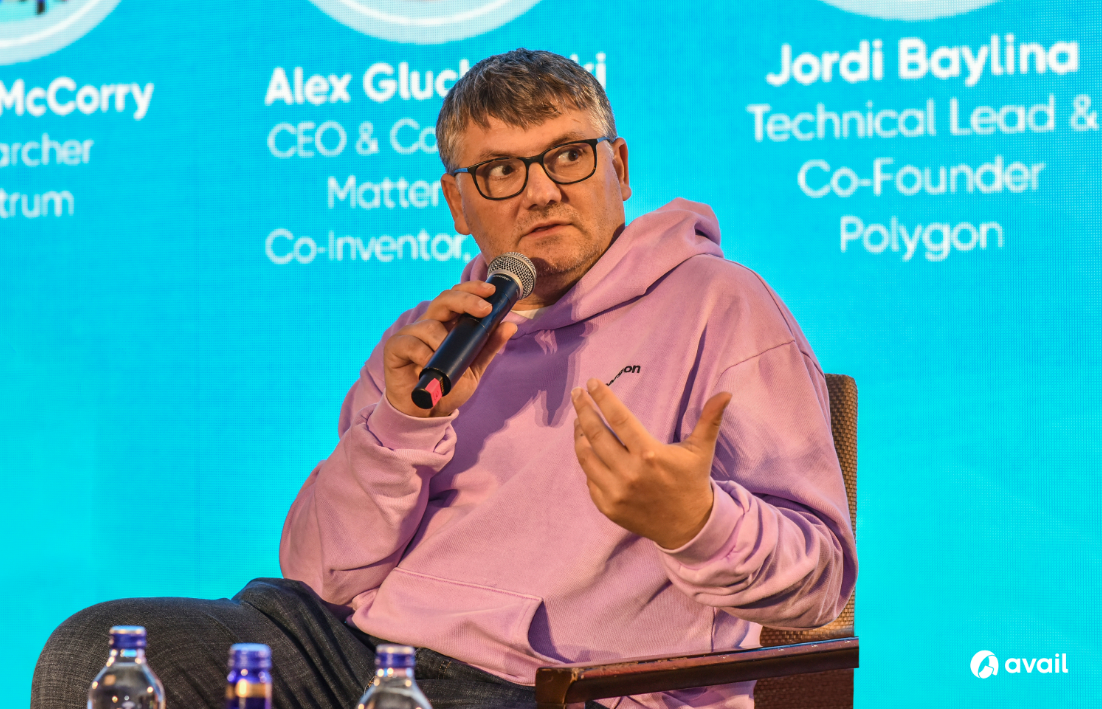 Jordi Baylina, Technical Lead & Co-founder at Polygon
Jordi stressed the importance of reducing both the publishing time and costs for settling L2 transactions on the L1 in order to benefit from the huge UX improvements enabled by ZK technology.
"This is important because this gives the latency for exit. Right now, we are much better here than optimistic. I mean, we're talking about minutes compared to weeks."
Is the L2 market winner-take-all?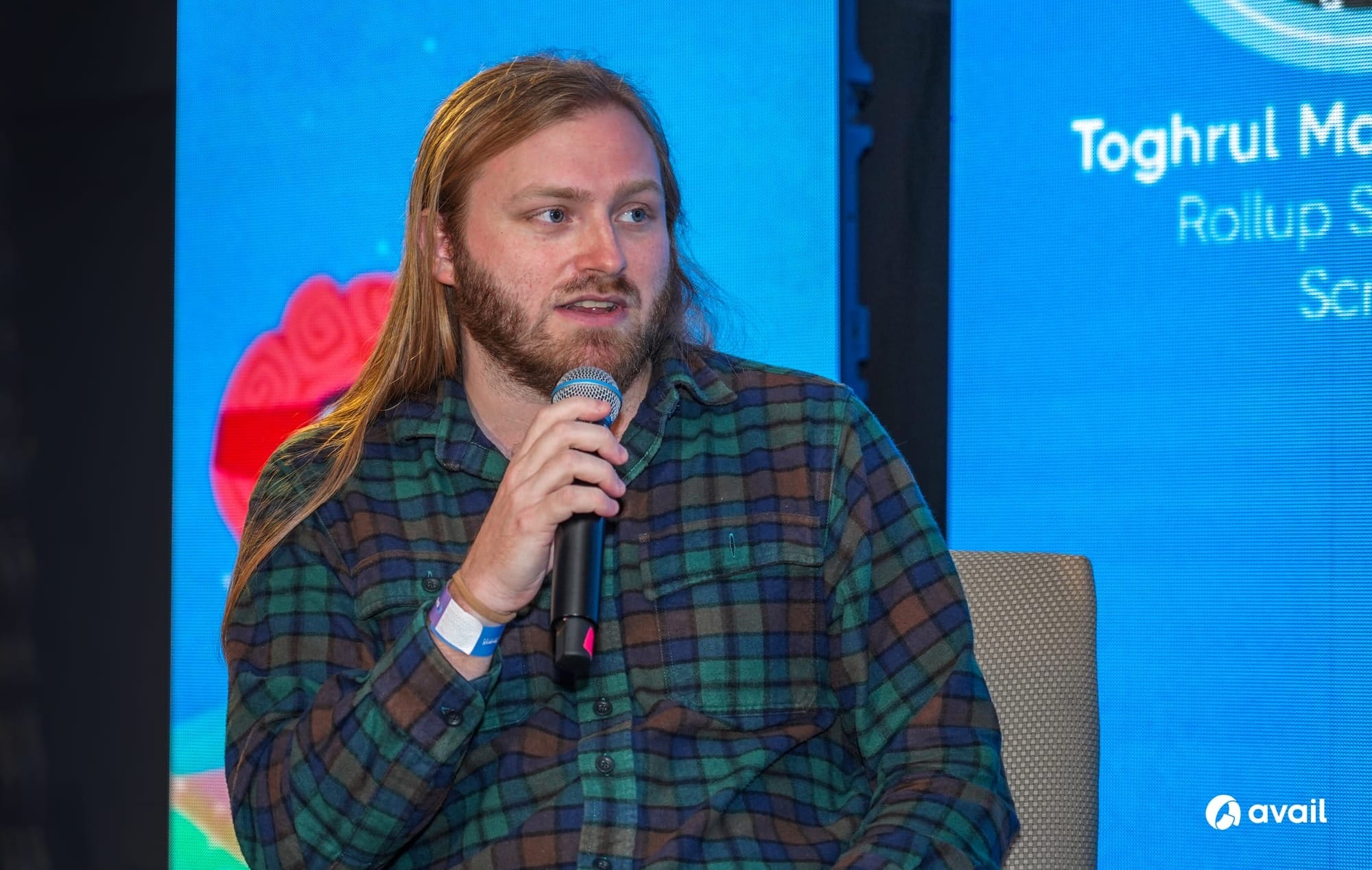 Ben Jones, Co-Founder & Chief Scientist at Optimism Foundation
"I think we'll converge around a kernel. And in some sense there's competition because I don't think it's likely that we'll have ten standard roll up softwares that don't share 90 plus percent of their code. But at the same time, everyone can borrow bits and pieces [open source code] from the others where it works. And we're living in a world where open source fundamentally changes that game."
Watch the Full Interview